Speculative Land Development
Commercial Market Analysis
Site-Acquisition
Pre-Construction Planning & Permitting
Engineering & Architectural Coordination
Design & Build Construction Management
General Construction Services
Site & Civil Construction Services
Customized Construction & Project Development Solutions
Proactive Safety & Resolution Services
Site & Civil Construction Services
As a self-performing general contractor, over the years Douglas Construction has created a large scale civil division focused on delivering increased value to our ground up clients, as well as offering full civil services to other general contractors on a sub-contracted basis.  Today, the Site and Civil division of Douglas Construction accounts for a substantial portion of our regular business.  Site and Civil services include civil utility improvements, large scale earth movement, culvert and bridge installations.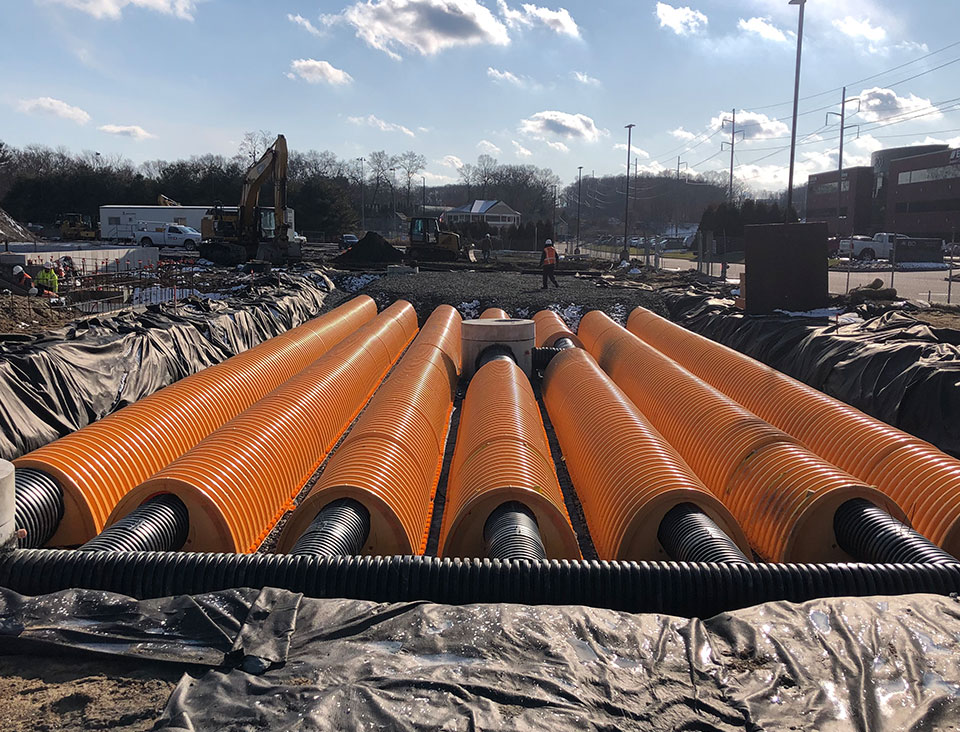 Over the past few decades, we have built the Douglas Construction name and reputation by tackling tough commercial and industrial projects. Where others see problems, we build solutions. With an extensive record we have proven our value by simplifying complex projects for our clients and providing them with quality execution of tasks ranging from specialized commercial projects to new construction. Douglas Construction has the vast knowledge and experience to tackle any construction project.
Since 1959 our experienced team has provided cost effective, single-source solutions and skilled preparations unmatched by any other construction contractor.
For more comprehensive information about our construction services, please contact our team at Douglas Construction at 401.232.3700.
Quality Assurance
At Douglas Construction, quality is everyone's responsibility – from ownership to project managers to individual crew members in the field.  It permeates all of our services.  We educate, train and instill in all employees the philosophies and standards of quality demands.  Specific policies designed to maximize quality include selective and thorough procurements and reviews of planned and completed work by all levels of supervision and management.