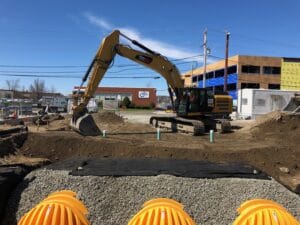 Facilities are constantly evolving and changing, especially manufacturing and industrial properties.  Time and elements quick take a toll on the structure and aesthetic of most facilities, resulting in the need for complex reconfigurations, build outs, updates, and sometimes highly specialized repairs.  Industrial and challenging work environments require a commercial contractor with the knowledge and experience to tackle the most demanding infrastructure issues, such as:
Hazardous Environments and Material Handling
Industrial Reconfigurations
Crisis Management and Down Time Constraints
Engineering Expertise
Structural Steel Corrections
Specialty Concrete Repair
At Douglas Construction, we know our way around industrial sites and facilities.  Since 1957, our experienced team has provided cost effective, single-source solutions and skilled craftsmanship, unmatched by other facility management service teams.
For more comprehensive information about our facility management services, please contact our team at Douglas Construction at 401.232.3700.