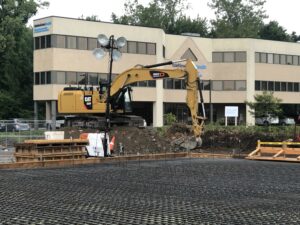 Over the past few decades, we have built the Douglas Construction name and reputation by tackling tough commercial and industrial projects. Where others see problems, we build solutions. With an extensive record we have proven our value by simplifying complex projects for our clients and providing them with quality execution of tasks ranging from specialized commercial projects to new construction. Douglas Construction has the vast knowledge and experience to tackle any construction project.
Since 1957 our experienced team has provided cost effective, single-source solutions and skilled preparations unmatched by any other construction contractor.
For more comprehensive information about our construction services, please contact our team at Douglas Construction at 401.232.3700.